Hello, I'm back with my review on Innisfree Jeju Volcanic Pore Clay Mask, my new favorite and HG clay mask ヽ(´∀`)ノ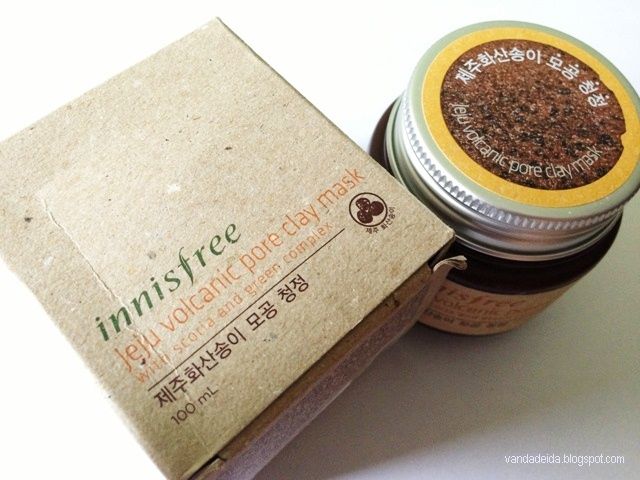 This is one of Innisfree best seller product. I've heard lots of positive reviews about it. This clay mask has 2 type, soft and hard type. Mine is the soft one. I have combination skin, oily on my t-zone and a bit dry on my cheeks. Description:
About Jeju volcanic scoria: this pure and rare ingredient, formulated with solidified java caused by volcanic eruptions in Jeju island, adsorbs impurities and sebum that are deeply embedded within skin pores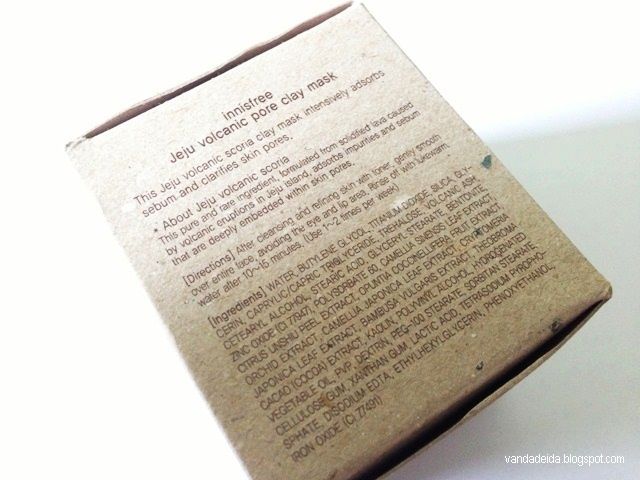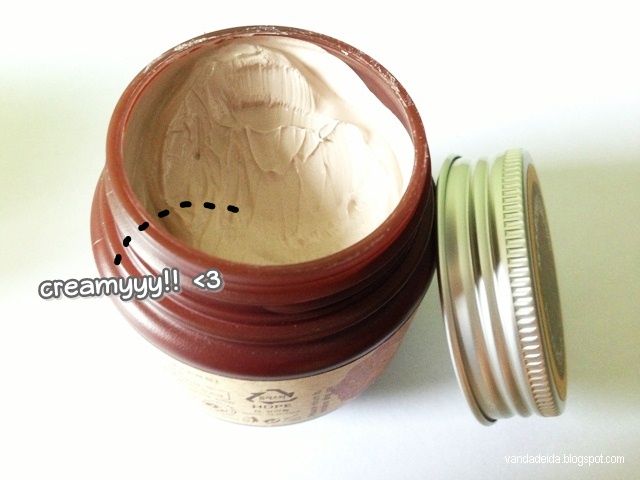 I apply this mask on my face with my foundation brush and wait for about 15 - 20 mins. The texture is creamy and smooth. My face feels a little tight but no weird hot/burning feeling compared to some clay mask out there. The smell remembered me with other mud mask.
I see an instant brightening effect on my face after I rinse it off. This mask makes my skin smoother,
black heads / white heads reduced,
pores appear smaller, really good in reducing the size of my pimples. It definitely helps control the oil on my t-zone, therefore it doesn't dry out my cheeks. I have two pimples on my forehead and they're gone after I am using this mask twice. Happy me!
I bought mine at Pre Order Lair for only Rp132.000! Pretty good deal, right?
Oh yes, this is my first skin care product from Innisfree and I am very impressed!
Rating: 5/5. I love this clay mask so much!
Repurchase? Yes!