Gyaaa kawaii kawaii kawaii~ ♥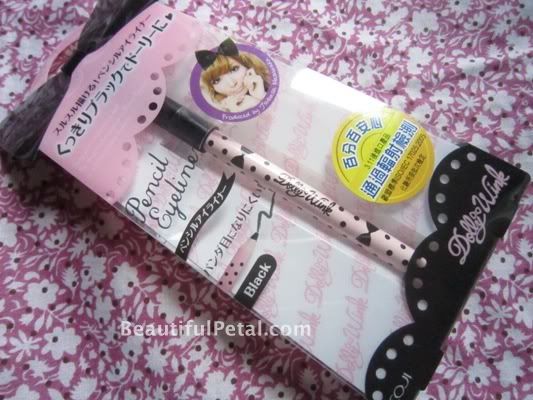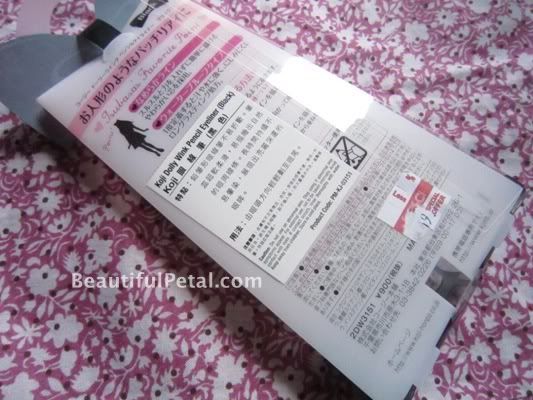 The packaging is extremely cute. Soft pink color and dots. Ahh kawaii!!
Koji Dolly Wink Pencil Eyeliner is not easy to break. The content is super soft and smooth, allowing you to easily draw natural eye lines. The eye line drawn is not easy to get smudged for a long period of time. It leaves eyes bright, deep and serene.
This eyeliner is very creamy, easy to use, and intense black color. They said that this pencil eyeliner is smudgeproof, but I'm not 100% sure. Cause this product smudge when I use it on my lower lashline. Gahhh zombie eyes!!! T_T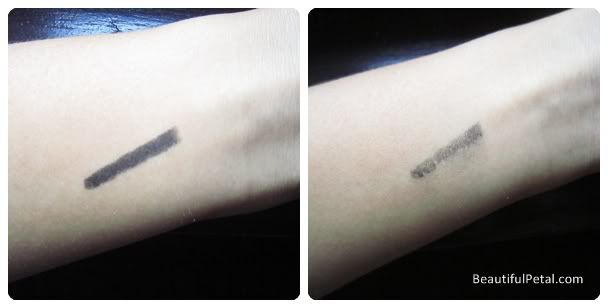 What I love about it:
- Creamy
- Easy to use
- Intense black color
What I hate about it:
- Easily smudged
- Pricey!
This is not my holy grail pencil eyeliner T_________T